Weblo Local
Find a Business - List a Business - Make Money
Experience the real world online with Weblo Local, where virtual actions translate into real money. Start your own online business by becoming a Weblo Agent. You can sell business listings on behalf of Weblo and earn hefty commissions for doing it. Or dream even bigger! Buy a city, become mayor, and earn revenues each time a
business listing is sold in your city. Buy a state, become governor, and earn revenues
each time a business listing or city is sold in your state.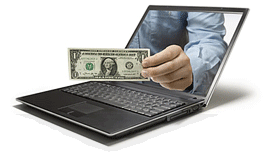 Visit Weblo Local
Weblo Entertainment
Celebrities Fan Sites - Domains
Show your love for your favorite celebrity by building a fan page full of great content that celebrates their genius. Have a second chance at owning some of your favorite domains. See how much your digital assets like online videos, blogs, and social networking profiles are worth. Or spend hours browsing through the latest music, artists, or product reviews. The fun starts here!

Visit Weblo Entertainment